During my recent recovery from surgery, I managed to get a couple of projects finished that have been on my workbench for a while. The one that I'm proudest of is a batch of custom-built Chitine and Choldrith. These spider people are for my Forgotten Realms D&D campaign.
While I know that DDM has a chitine mini, I'm not really happy with it, and I've wanted to make a batch that better fit with the pictures from the various modules that they appear in. As far as I know, nobody makes the choldrith minis, which are the priestess/commanders of the chitine.
I started with a bunch of WizKid's Arcane figures from their DC Heroclix line. After cutting the figures into their base components and re-assembling with glue and a little green stuff, here's what I ended up with:
The Chitine ended up using the Arcane head, torso and arms, along with misc. Heroclix arms and bare legs and some metal Zulu shields and weapons that I had laying around.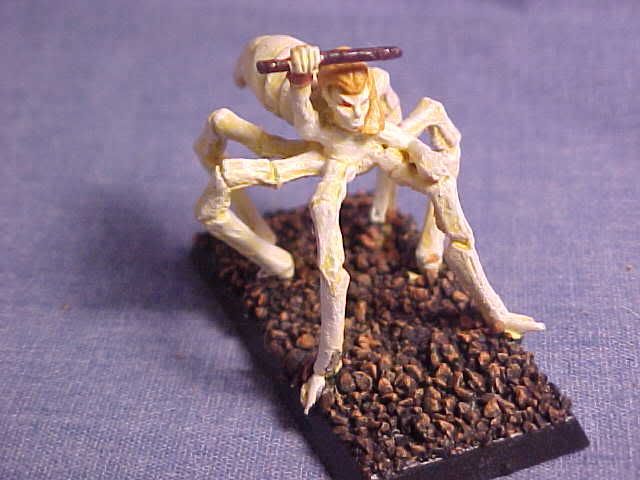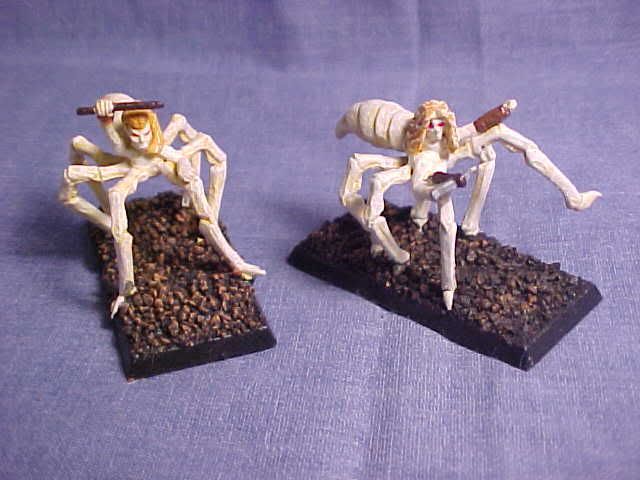 The Choldrith used the Arcane spider body along with some extra Heroclix arms and heads.
Finally, here's a shot of the whole gang: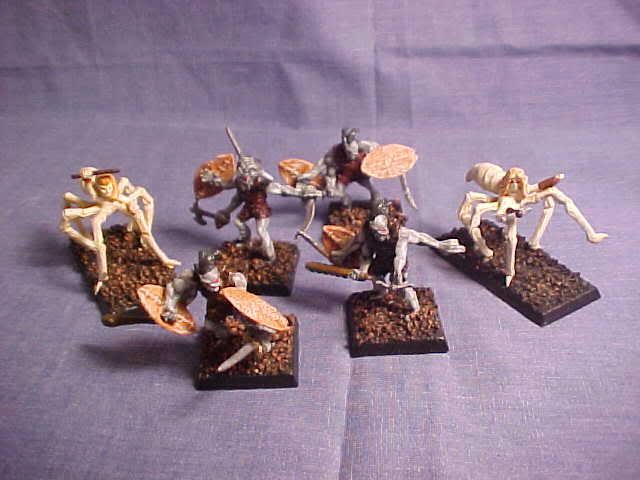 As always, comments and critiques are appreciated.